高僧傳社會網絡視覺化
Social Network Visualization of the Gaoseng zhuan Corpus

這是一個關於中國佛教社會網絡視覺化的測試網站,它是以
法鼓佛教學院
數位典藏組所製作的高僧傳數位文本為基礎。高僧傳的內容包括了西元2世紀到17世紀的高僧傳記。文本內容使用
TEI
標準進行標記,除了標記出了人名、地名、時間實體之外, 更將這些資訊整合成許多關係點,關係點的定義如下:
一人或多人在一特定時間、特定地點所產生的事件。
在這個測試的介面中得以查詢關係點並以社會網絡的方式來呈現。如果您對其他的視覺化有興趣,可以參考
不同的視覺化介面
。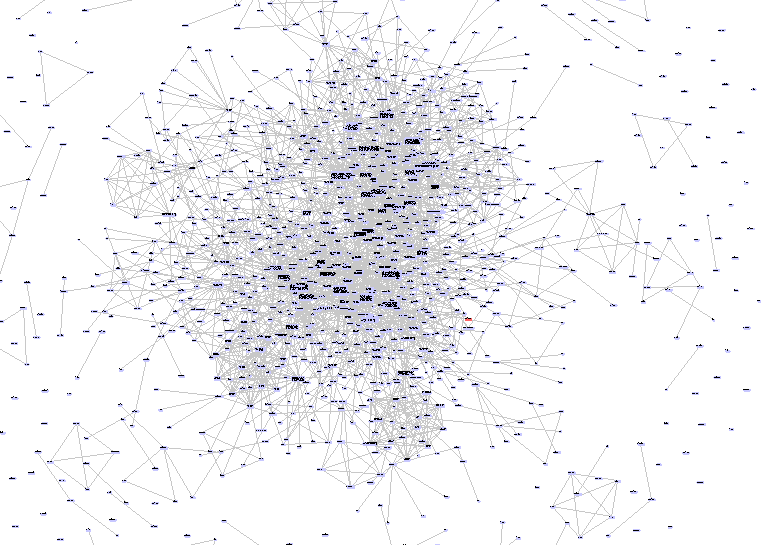 This is a testing website for the
visualization of social networks
of Chinese Buddhists. It is based on the
Gaoseng zhuang corpus
produced at the
Digital Archives Section
of
Dharma Drum Buddhist College
. The Gaoseng zhuan corpus contains the biographies of eminent Buddhists between the 2nd and 17th century. The texts are marked-up with
TEI
. The markup identifies person and place names as well as dates. It further combines these into
nexus points
. Nexus points 關係點 describe events of the form:
One or more person(s) was/were at a certain time at a certain place.
In the testing interface,the events modeled as nexus points can be queried and viewed as social networks.For other visualizations of the same corpus see One dataset three views.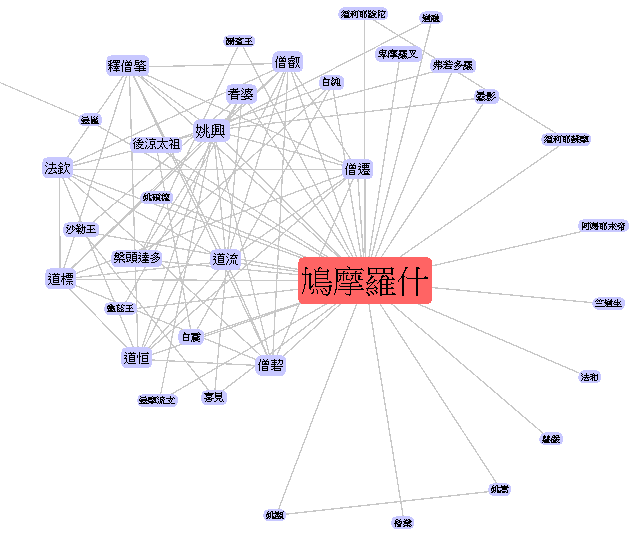 瀏覽器支援情況 Browser Support
platform

Browser

Windows
Linux
Mac
FireFox3
java version:
1.6.0_21:△


below 1.6.0_20

:O
O
△
IE7、8
O
X
X
Chrome
O
X
X
Safari
O
O
O
Opera
△
△
△


O = 可正常執行 / support
X = 無法執行 / not support
△ = 可執行但有一些問題 / incomplete support